Word Combiner
Combine words online to create unique words for your domain name, business name, and link building for free using our online Word Combiner Tool.
What is Word Combiner?
Word Combiner is an advanced tool that you can use to combine words to make a new word. This word mixer is great for SEO specialists as well as for writers who want to find new words to incorporate into their work.
The Word Combine takes two or more words and then uses its advanced word mixing algorithm to suggest new combinations of your provided words.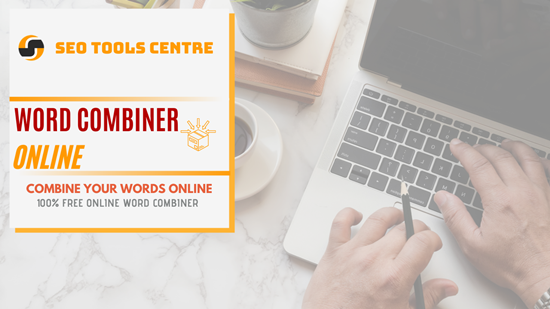 You can choose from the output the words that sound the best to you. After that, you can use these words when registering a domain or when coming up with a name for your new business.
The Word Combiner is free to use, and you can use it without registration. You can use this tool to find unique words to enhance the impact of your keyword research strategy. You can use the Word Changer to further change the words to make them more unique.
Why Use the Word Combiner Online Tool?
The primary idea behind the Word Combiner SEO Tool is to find new keyword ideas based on the words that you add to the tool. When you use these keywords in your content, search engines are more likely to rank that content.
The unique words that you generate using our tool can help people who use Google AdWords as well. This tool gives you a broader range of keywords from the selective keywords that you add to it.
You can merge words using this tool which works better than most of the combination generators that you can find out there.
This is because, unlike other online tools, you can generate as many unique words as you want with our tool. Also, you can use the online Word Counter to find the total number of words that you have generated using our tool.
Easily Combine Words to Make a New Word
You can easily make creative words using the merge words online tool. The word combiner tool contains text boxes that you can use to enter your words. And once you have entered the words, you can click on the Combine Words button to get the different combinations of words based on your input. So, this tool is one of the easiest to use when it comes to combining words online. The Word to PDF converter is quite easy to use as well.
How to Merge Words Online Using Our Word Combiner?
Here is how you can use our Word Combiner Online Tool: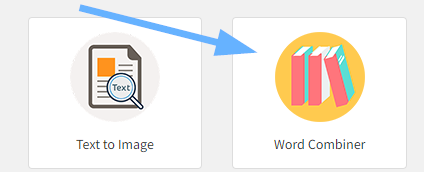 Enter the Words in the Given Textboxes.

Click on the Combine Words button.

Wait for a few seconds till you see the output.

SEO Tools Centre's Word Combiner Best Features
100% Free to Use
Like the PDF to Word Converter by SEO Tools Centre, the Word Combiner doesn't cost you anything at all. You don't have to worry about paying a fee on a monthly basis.
We have made this online utility free for everyone. Whether you are a student or an SEO expert, you can use the Word Combiner to up your writing game for free.
Fast & Efficient
The text processing speed matters a lot when it comes to using an online tool. Whether you are using the Word Combiner or a Change Text Case Online tool, you want the one that offers you fast and efficient performance.
This is where our Word Combiner stands out as it offers a fast processing speed. As soon as you hit the Combine Words button, you get the suggestions for words in a fast and efficient manner.
Generate Unique Words for Free
Generating unique words is not as easy as one might think. In fact, the process can often get quite difficult because of the Writer's Block. If you don't want to get into that kind of trouble, you can use our Word Combiner to instantly generate unique word ideas.
You can also use our Reverse Text Generator to further customize the unique words that you generate using the word combiner. You can use these tools together to create unique words that make your content stand out from the rest.
Runs on a Web Browser
The Word Combiner is an advanced web application that runs inside your web browser. You don't need to install any additional software applications to use this tool. You can use it on your chrome, Opera, or other web browsers for free.
Similarly, the Text to Image Generator by SEO Tools Centre also runs in a web browser. You can use this app on your PC or mobile web browser, without any kind of restrictions.
Easy to Use
The Word Combiner stands out in terms of its user interface and the amazing user experience that it has to offer. Unlike most free online word combiner tools, our software is quite easy to use.
You can also check out our Compare Text Online tool to find similarities and differences in two input pieces of texts. All in all, you won't find an easier to use Word Combiner tool than the Word Combiner online by SEO Tools Centre.
SEOToolsCentre's Word Combiner FAQs
How Do You Merge Two Words?
You can use the Word Combiner Online by SEO Tools Centre to merge two or more words.
How Combine Words To Generate New Word?
The Word Combiner by SEO Tools Centre is a free online utility that you can use to generate new words easily.
How To Merge Word Documents In One Click?
You can use an online Word Document Merger tool to merge all your word documents in just a single click. Most of these tools are free and offer remarkable performance.
How Do I Merge Word Documents Online For Free?
There are various online tools out there that offer you the features to merge your word documents. You can use these tools to upload different word documents and merge them into one.