Backlink Checker
Enter a domain name
Welcome to SEO Tools Centre backlink checker tool, which allows you to analyze backlinks pointed to your website/domain. It's very necessary to stay in touch with your website backlinks because it informs you about all the no-follow, do-follow, low quality and high PR backlinks pointed to your website/domain.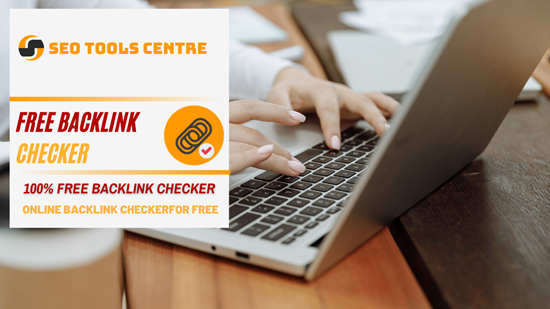 The low-quality bad backlinks can harm your website ranking and can be the cause of Google penalty. So, it's very important to keep the records of your website backlinks in your system to deal with the penalties. Our backlink checker tool is the most popular tool which can be used to analyze the backlink of a root domain or single page.
How to use SEOToolsCentre's backlink checker?
SEO Tools Centre is a well-known name in the SEO services provider. It's very easy to use our backlink checking tool. You just have to enter your website homepage URL in the website insertion box and click on the submit button. The result will be displayed right after submitting the button. It will show the list of all no-follow and do-follow backlinks pointed to your domain.
Select the Tool backlink checker.

Enter Website URL or paste URL for which do you want to check the backlinks.


Check your backlinks Result.

Try a New URL to check the backlinks of another website.

How does backlink checker tool work?
SEO Tools Centre backlink analyzing tool is a legit SEO product which enables you to stay in touch with all web pages linked back to your website/domain. Our backlink checking tool scans your website carefully and analyzes all the web pages linked to your domain and display the results in front of you. You also can export your website backlinks in text format or documents file for later use.
Highly recommended SEO Tools for you:
Backlink Maker Tool: To Create high-quality instant backlinks to your domain.
Link Analyzer tool: A tool which analyzes all of your on-page links.