Results
#
Keyword
Keyword Length
Word Count
Find valuable long tail keywords for free using our online Long Tail Keyword Generator.
What is free online long tail keyword generator tool?
Keywords are the basis of both search engine optimization (SEO) and pay-per-click (PPC) campaigns. They are used in digital marketing and affiliate marketing Google Ads, and many other industries. Keywords typically determine page rank on search engine result pages (SERP) as well as the effectiveness in PPC campaigns.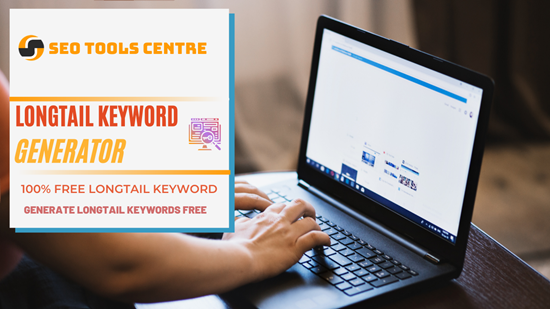 As of the year 2016, Google was processing 5.5 billion searches each day and this figure could be much higher in the future.
Keywords can be one of two types: a short or long tail.
Keywords with more than two or three words within them are considered to be a long tail.
If a search phrase has less than three words, it is usually thought of as the focus keyword or the short tail keyword.
So, how can you discover these long-tail keywords that will help you with your SEO strategy?
You can use the Google Long Tail Keyword Generator to locate these terms. The Keyword Tool is a free Google suggestion tool that can create thousands of keywords that are popular for SEO. It's a great tool to find long-tail keyword ideas via Google or other search engines in real time.
You can cut down on hours of search engine research by quickly locating keywords in the most well-known websites and marketplaces for blogging or e-commerce purposes.
Why Free Long Tail Keyword Generator is best?
The Long Tail Keyword Generator Free tool is an ideal tool for marketers, bloggers, and webmasters looking to boost the traffic coming via search engines.
The tool generates lists of high-paying long-tail keywords you can utilize for Your PPC as well as SEO campaigns. You can also use its tool for free Amazon PPC long tail keyword generator tool.
How to Use the Online Long Tail Keyword Generator?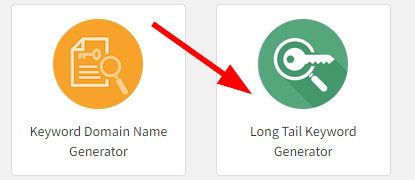 Enter a Seed keyword in the tool.

Choose a country of your choice.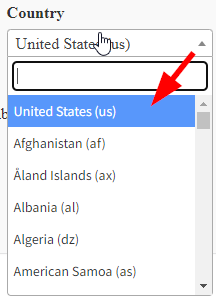 Choose your preferred language.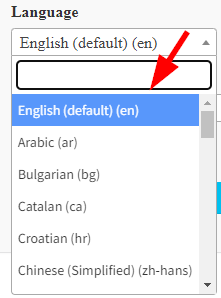 Choose a provider i.e., Google, Bing, Yahoo, etc.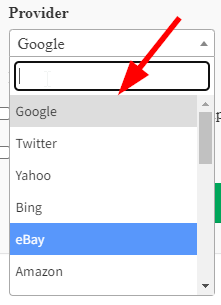 Click on the Generate Long Tail Keywords button to get the results.

SEO Tools Centre Long Tail Keyword Generator Features
100% Free to Use
This Free Long Tail Keyword Generator is free for its use. It is possible to use the tools without having to purchase an annual subscription.
The majority of keyword research tools require users to create an account or pay a monthly fee for usage. There aren't any limitations when using this tool.
You can also check out the Keyword Position Checker from SEO Tools Centre which works similarly. This tool is intended for users who want to check the position of their keywords on search engines.
Safe & Secure
Security and safety are our primary concerns when we design innovative and effective tools for our readers. Our Free Long Tail Keyword Generator tool adheres to the latest security standards, which means it shouldn't cause any type of security concerns for you.
For instance, the keywords that you enter into this tool, and the results you obtain through it, the results disappear from our servers following a period of time. The reason for this is so that you can be sure your security and privacy are unaltered.
Fast Processing Speed
The speed of processing is important greatly when it comes to using online tools to research keywords. We have improved our Free Long Tail Keyword Generator tool to be quick across any device.
Since the tool doesn't require the majority of your native resources, since it's working in the cloud environment, it can provide the fastest processing speed.
This Keyword Density Checker from SEO Tools Centre also stands out in processing speed when compared to similar online tools available on the internet.
Premium Performance
The majority of websites' Keyword research tools available can cause problems with results. The results you get from these tools are usually not accurate.
Our no-cost Long Tail Keyword Generator tool provides excellent performance and will provide you with relevant keywords to optimize your SEO.
Similar to this tool, by SEO Tools Center, the Keyword Suggestion Tool also offers high-quality output that can be used according to your requirements.
Works on All Devices
This Free Long Tail Keyword Generator can be used on laptops, PCs as well as smartphones. As long as you've got an internet-connected device browser installed and an active internet connection it is possible to use this software for these devices, without difficulty.
SEO Tools Center's Keyword Domain Name Generator also works on all devices, with no compatibility issues.
Free Long Tail Keyword Generator FAQs
How do you create a long-tail keyword?
You can make use of this internet-based Free Long Tail Keywords Generator to generate many long-tail keywords to use in your SEO campaign.
What is an example of a long-tail keyword?
Here's an example of the long tail keyword:
Main Keyword: Nike
Long Tail Keyword Version Nike Air Max One Nike sustainability policy from the past Nike shoes
What makes a good long-tail keyword?
The term "long tail" is usually composed of up to three words. This type of keyword is typically a good long-tail keyword.
Should I use long-tail or short-tail keywords?
In terms of quantity, the short tail keyword is likely to beat long tail keywords every time. The more specific the keyword more prominent, the greater the volume of searches.
If you can get a position for shorter keywords, you're going to see lots of natural traffic. It is important to take into consideration the volume of search results in deciding between the two.
What are the long-tail and short-tail keywords?
The short-tail keyword is a more general search term consisting of one or two terms Long-tail keywords are comprised of up to three or five or more phrases.
Why focus on long-tail keywords?
Long-tail keywords are less likely to receive search results, but they typically yield higher conversion rates due to them being more specific. Allows you to gradually increase visitors to your website and get noticed by new and enthusiastic viewers.