Website Screenshot Generator
Enter a URL
Taking a screenshot of the website is the most done work on the internet and the rate of it becomes double when we talk about bloggers or webmasters. These screenshots taken by bloggers are mostly used to show them to users. Website Screen Shot Generator is one of the best tools available in the market to take screenshots.
What is Screenshot Capture Tool?
This tool is offered by the SEO Tools Centre and is the most used tool to take website screenshot by bloggers and many users. It is automated, fully reliable and easy to use the tool. You need to show your website screenshots to your users but do not know how you can do it then try this tool that will generate site snapshot in bulk or unlimited and show it to users.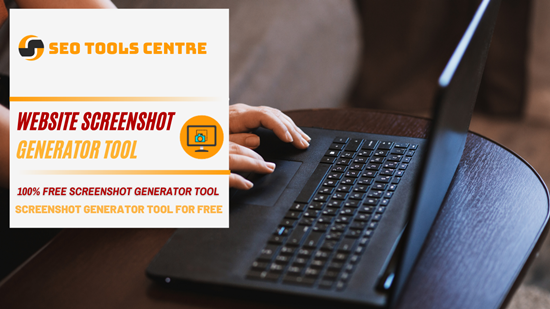 Why use this website snapshot capturing tool?
SEO tools Centre is the best tool station among the tools station world and always give beneficial tools regarding SEO and blogging. This tool is also a gift from us that will give you a new experience of website screenshots. This tool allows you to get an unlimited screenshot and directly show them to your users.
You can also load them onto your system from the given option. It is easy to use and more reliable than other tools. Thumbnails or screenshot are captured quickly with the help of this tool. No image or watermark is pasted by this tool on the screenshot. Therefore, you can use it on any social media without any problem.
How does this Screenshot capture tool work?
This online Screenshot tool works very simply and gives you the best results according to your wish and requirement. You do not need any specific knowledge to take screenshots from this tool. Just simply put URL of your website, and it will start taking a screenshot for you. You can share these screenshot with friends and users on any platform like social media.
Website Screenshots are now widely used for traffic and signalling purpose worldwide by blogger. It is very difficult to take screenshot one by one and then show them to the users. Therefore, people like webmasters prefer to use plugins or tools to save time and prevent themselves from the extra effort. Many online tools available for the website screenshot and providing that to its customer, but most of them are useless, difficult to use or are premium. But you can use our webpage screen resolution simulator free of cost and easily on the SEO Tools Centre platform to analyze how your website looks on the different resolution.
How to URL To Image?
You just have to enter the URL of your website and let the rest of the tool. It will start doing its works, taking website screenshots and showing them to the users. It also allows the blogger to load and store the screenshot for future use. Website Screen Capture Tool is the best tool of the world that provides a lot relaxes to the user and do his work on his own.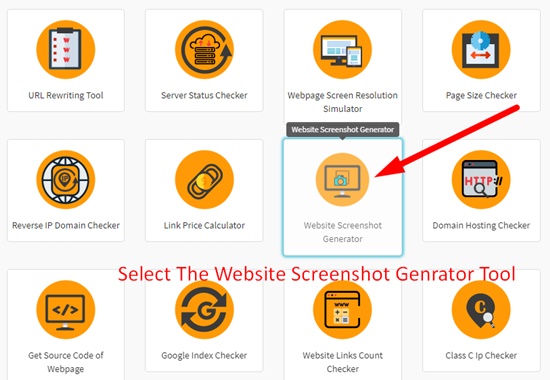 You will see the website screenshot results.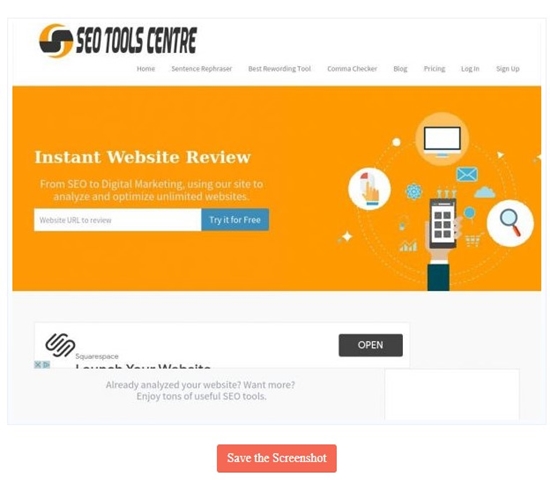 Try a New URL to save the screenshot of the different website.