Webpage Screen Resolution Simulator
Enter a URL
What is Screen Resolution Simulator?
Screen resolution plays an important role in the quality and professional look of a website. It the resolution is good for all kind of formats like desktop, mobile, tablets, etc. then it is for the website SEO and ranking in search engines. This Online Webpage Screen Resolution Simulator helps you adjust the screen resolution according to all formats. This tool is one of the best tools that are offered by the SEO Tools Centre from its tool station. It is the advanced tool that is used by webmasters to set their screen resolution according to all formats.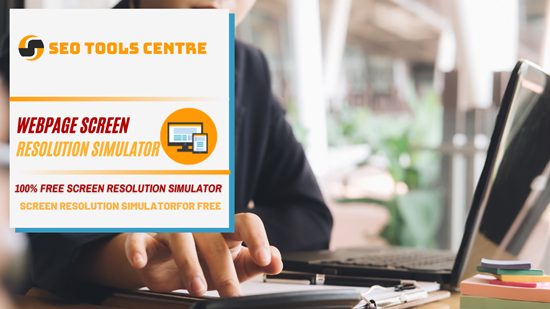 Resolution can be entered and adjusted manually, but it is very time-consuming and difficult work. Therefore webmaster prefers this tool through which they can adjust the resolution with just one click.
Why use online Screen Resolution Simulator tool?
This tool helps you give the best resolution to your website that makes it look as professional and increase in quality of the site also occur. Professional look and quality are the things that Google and other search engines like and show them higher in the search you can also screen shoot your website using similar URL to image tool.
It is very easy to use the tool as you can adjust resolution by just one click. It is the best tool to check your website look on windows, mobiles, tablets, etc. and to adjust it if it is not according to the requirement.
How does Screen Resolution Simulator work?
There is no need to learn a lot about the resolutions as this tool will help you in adjusting screen resolution for your website. It shows you your website look in different resolution on different devices then you can select the resolution you want to show on that device.
When you select a screen resolution from the given option, the online screen resolution simulator will open a new page in which it shows how your website looks in that resolution. It analyzes your site and shows the look of the site on different devices like mobile, monitors and other then you can decide which resolution you should have to go.
Screen resolution matters a lot for the webmasters as they always try to give a new amazing experience to the visitors, and they want their users again visit their websites. But is the screen resolution will not be good then how a user can read what you have shared on your site. Therefore, It necessary to adjust the Screen resolution of the website.
How to SEOToolsCentre's Screen resolution simulator?
It is very easy to use this tool. First, you have to enter the URL of your website and then select the desired resolution and click on the submit option. A new page will open which will show the website look according to that resolution on different devices.
Select the Screen resolution Tool


Select Screen Resolution Size


Check your result it will automatically open in the new tab.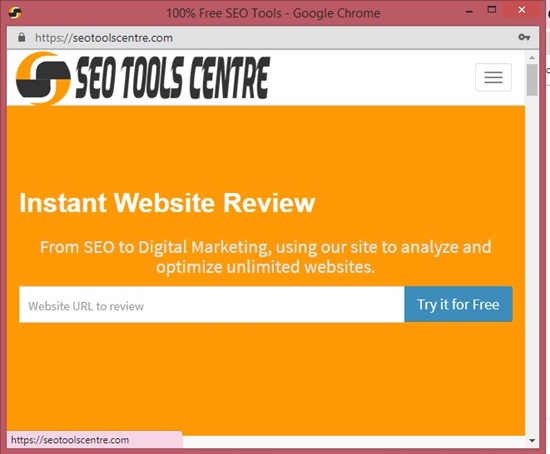 Webpage Screen Resolution Simulators is one of his kind that helps a lot to the newbie as well old webmaster in adjusting the resolution of their website. SEO Tool Centre feel proud on it and will bring more good SEO Tools.