QR Code Generator
Enter text to encode:
The QR code generator is an online tool that helps to generate QR codes. You can create free QR codes instantly using our free QR code maker.
What Is QR Code Generator Online?
It is a specialized tool for creating various sorts of QR Codes. You may use our generator to generate QR Codes to visit a webpage, view a PDF file, listen to music, watch YouTube videos, save picture files, connect to a WiFi network, and much more. You are aware that high-resolution QR Codes are increasing daily worldwide.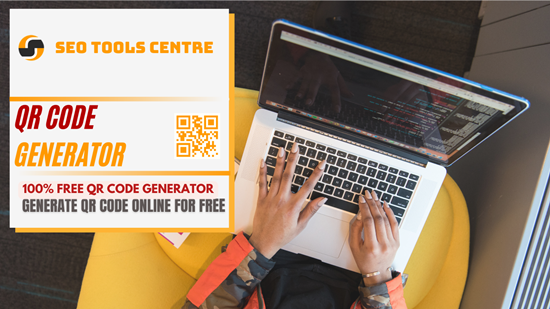 And in almost every industry, notably marketing. So you've chosen to use QR Codes in your most recent print media campaigns. You must now proceed to a QR Code reader. But you're not sure which one is best for your situation.
How to create QR Code online for free using SEO Tools Centre?
To use QR codes correctly, follow the given steps:
Step 1: Navigate to the QR Code Generator page https://seotoolscentre.com/qr-code-generator-online from the list.

Step 2: Type in your URL.

Step 3: Change your QR code's frame, shape, and color.

Step 4: Press the "Download" button to save the file to your PC.

Step 5: Include the QR code in your print material.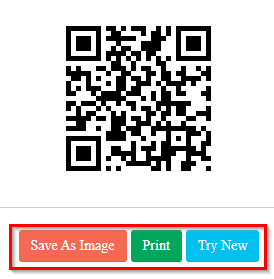 How Does SEOToolsCentre's QR Code Generator Tool Work?
To use a QR code generator, simply add the text, URL, phone number, SMS, or vCard data that you wish to be scannable. The website will do the rest of the work for you, creating a fully working QR code in seconds.
Features of SEO Tools Centre QR Code Generator
An excellent tool simplifies your task. It saves you either time or money. It's not simply about finishing the task. It's also about how quickly you can do the task. Or how affordable it is. Follow this rule of thumb: "If a tool does not save you time or money, it should not be used." The following are the features of the QR code maker tool;
Custom Design and Colour
Using custom designs and colors, the QR code looks elegant along with our designs and color options. Using our tool, you can reshape the body and corner elements of the code. You can create your own set of colors for every QR code element. You can make the QR code even more magnificent by adding gradient colors. The number of scans can be aggravated by using attractive QR codes.
Free To Use
You can use generated QR codes for all commercial use free of cost. If you want any commercial purpose, you can use this code which is 100% free.
Endless Lifespan
Never-ending lifetime, along with countless scans of QR codes by seo tools center, has no limits. All QR codes do not expire as they have an endless lifespan, which makes them work forever, and they do not have any scanning limit like any other commercial QR code generator. There is stillness in the created QR codes with only one limit, that is, you can't make any editing to the QR code again.
Easy To Use
It is easy to use as IFSC Code to Bank Details Generator. It is accessible to anyone. Once you start using the code, you no longer find it hard to use
SEO Tools Centre QR Code Generator FAQs
Can I Generate a QR Code For Free?
Of course, you can try our free QR code generator to generate a QR code for free. QR Code Generator takes 1 minute to generate your personalized QR Code with your logo, frame, and color. QR Code maker to create QR Codes and track how many times they have been scanned.
What are Static QR Codes?
Static QR Codes embed the content directly into the image. You can think of them as regular printed text but in a different format. That means you can't change the content after it's been generated. Because the content is directly encoded in the image, its size grows in proportion to the amount of content stored.
What are Dynamic QR Codes?
Once generated, the content of a Static QR Code cannot be changed. A Dynamic QR Code is a QR Code that points to a static URL that contains the actual content (e.g. the real URL). After the QR Code has been printed, the hosted content can be changed.