JS Minifier
Enter your JS code to compress:
Add up to 10 multiple JS files (Size Limit: 2MB per file)
What is Java Minifier?
Java Minifier is a tool that allows you to compress your java script or page to 80%. This tool helps you to do minifying by two ways. You can do this by uploading the file into the tool or can paste the java script directly into the given box.
What is meant by Minifying?
Minifying is the process to shorten or reducing the document or files like CSS, HTML or JAVA. Minifying is done by deleting or removing the files that are not necessary. The aim behind all the shortening of data is to make the source code short.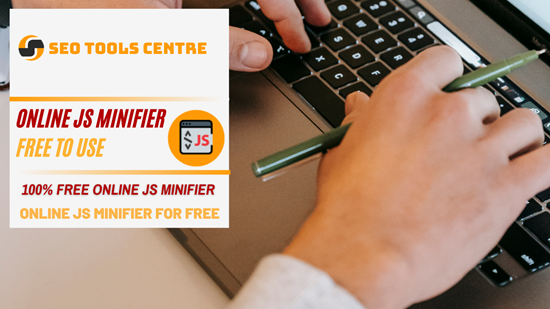 The real thing is that you cannot compare minifying with compressing. The main concept of both is same that is reducing, but the main difference is that in compressing you need to decompress the file while in minifying you do not need to decompress the file if you want to reduce the source code.
Why use this tool?
It is a very difficult job to minify the Java Code file manually and it consumes much time. It can also have the bad effect on your health. But if you use this tool then you do not need to worry about the java script.
This tool not only give you results in no time and save your time but also give you quality work as it will only remove those codes that are necessary for the borrowers.
How does JS Minifier work?
The Java Minifier works on a very basic principle of the minifying according to which it only remove the content that is not necessary to run a file by the browsers. Once you paste the Java code file into the given box, it will start removing the stuff like comments, white spaces between the contents and many other things that have no need.
Once your code file gets minify, it will be available for downloading. Download the file and publish it on your site.
How to use this too?
It is very easy to use this tool. The makers made this tool so simple that everyone can use it. You just have to copy your JS file and paste into the given box. You can also upload your file from your system by clicking the uploading button. When you do this, click on the minify button.
After that tool will start doing its work and provides you with a file that is minifying completely. The file you will get after downloading will be 80% minify than the original one.
Conclusion: It is all about the Java Minifier tool which is an amazing tool offered by the SEO Tools Centre. Seo Tools Centre is a marvellous tool station and is like heaven for all those who love to do SEO and want to rank their site in SERP.
You can get many premium quality tools for you that help you to make your site a brand. You can use plagiarism Checker, Grammar checker, CSS minifier and many more.