Link Analyzer
Enter a URL
Welcome to SEO Tools Centre link analyzer tool which permits you to analyze all the on-page links on your website. Our link analyzer tool displays all the on-page links with all broken links and their resources whether it comes from. When you are dealing with the latest Google panda or penguin penalty and performing routine backlinks audit, SEO tools Centre makes your links review much easy as more possible.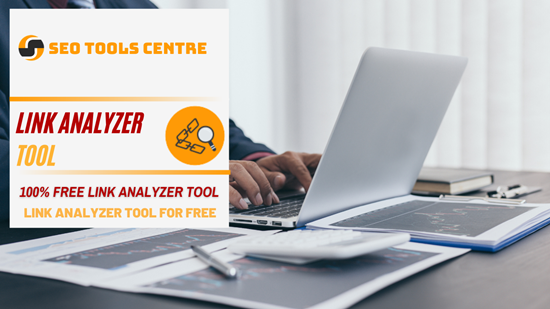 How to use the link analyzer tool offered by SEO Tools Centre?
It very simple to use the SEO Tools Centre link analyzer tool.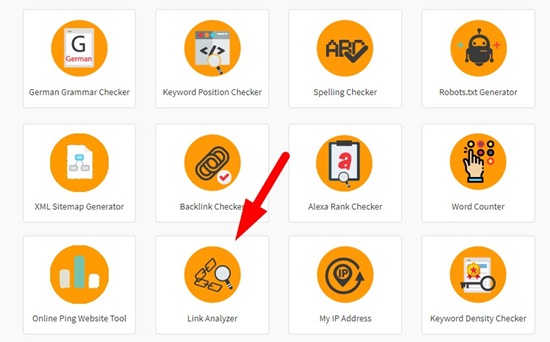 First of all, Go the SEO Tools Centre and select the link analyzer tool.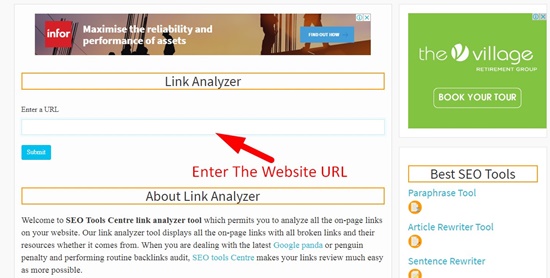 Just enters the website URL that you want to analyze.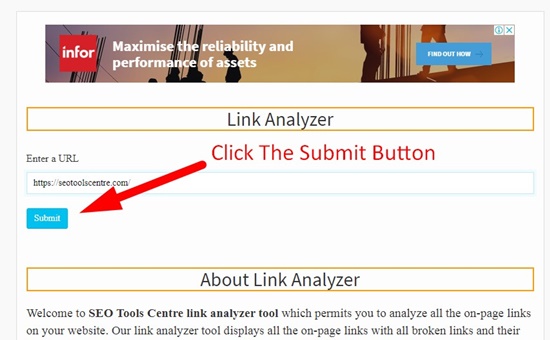 The result will be displayed in front of you within a few seconds with total numbers of links and no follow and do follow also and download the backlinks report and that's it.

This tool can be used to analyze on-page links only and one at a time. In the advanced backlinks audit, you have to analyze separate pages for links. So, its most preferable choice for you if you are looking to audit your website links.