URL Rewriting Tool
Enter a URL
Eg. http://www.example.com/test.php?firstid=1&secondid=10
URL is one of his own to improve the usability of the site and to make is search friendly. URL is used to show the required information to the user. But it is tough to remember the long or complicated URL, and it is also not readable on mobile. Therefore Webmasters use URL rewriting tool to rewrite the URL into straightforward and easy to remember URL.
What is URL Rewriting Tool?
It is one of the advanced tools offered by the SEO Tools Centre. Maybe you already have access to your URL rewriting module. But if you do not have access to that module it is the best tool available in the market to rewrite URL of your site.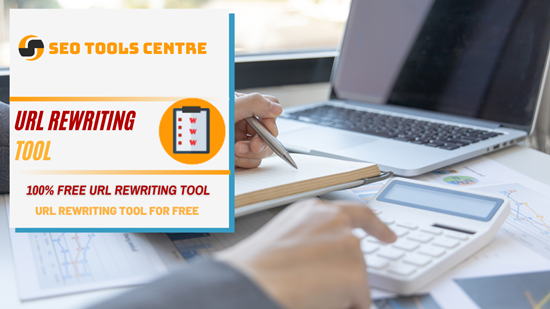 This tool helps you to convert your long and complicated URL into short and easy one which will have a good impact on the site. It is the best online available tool that will do your work quickly and in very smooth way.
Why use this tool?
If you have long and complicated URL for your site or a page for which search is done then you will lose the users as they cannot remember long URL and face difficulty to find the post.
This tool will help you to give your clients a good experience. It helps in delivering what they want by shortening the URL of the site. It enables you to rewrite your page address and make it easy so that maximum people gets what they want.
These Rewritten static URLs are dynamic because these are easy to remember and the user can easily bookmark it and have high chances of returning of the user to the page.
URLs which are rewritten by using this tool has also played important in SEO and show at first numbers in search engines. It is so because search engines like things which are readily available for the people.
You do not need to waste your time to edit your URL on your own as it will help you by giving suggestion and you can use them and can save your time.
It is a very reliable tool and gives result in no time.
How does URL rewriting tool works?
This URL Rewriting tool is one of the best tool offered by the SEO Tools Centre. You do not require any technical education to use this tool as it is very easy and simple tool.
This tool will generate code that you can use to rewrite your page URL and make it user search-friendly, and it will automatically become search engine friendly.
How to use this tool offered by the SEO Tools Centre?
This tool will enable you to rewrite the dynamic URL into a static one. It is very easy to use URL Rewriting Tool.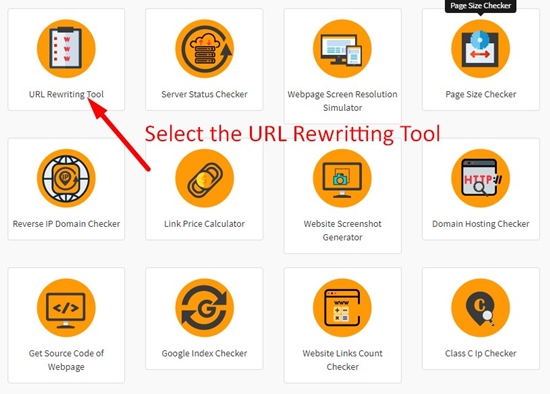 You need to create a .htaccess file for this purpose. After creating the file paste the generated code into it.

You can create code by just pasting your dynamic page URL into the given box and click on submit.

After pasting the code into the .htaccess file just place or copy it into your file directory.