Robots.txt Generator
What is Robots.text Generator?
Robots.text which is also known as Robots Exclusion Protocol (REP) is a file which is used by the webmaster to instruct web robots about how to crawl or indexed on their sites. You can say it is a group of standards used in the web for regulating robots behavior and indexing of web page into search engines. Robots.text Generator is the tool that is used by the webmaster to create a robot.text files to instruct web robots.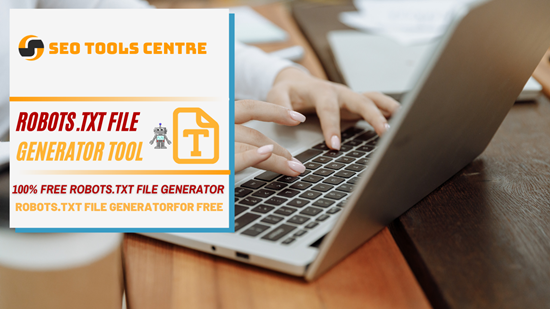 It is easy to use the tool and helps you to copy robot.text files from other site or you can create on your own. Whenever a search engine crawls a site, it first analyzes the robot.text file of the website by going deep at root domain level. Here it reads the files to identify the site and to check the blocked files that can be created by using Robots.text files generator.

Why use this tool?
It is very difficult to create a robot.text files on your own therefore this tool is made which make webmaster work easy by doing the difficult task on its own. It will give you result directly from the Googlebot friendly robots.text files after some clicks.
Search engines like Google and other are greedy and want to index websites that are providing professional and high-quality information. For this, they crawl your website and read the robot.text files from where they identify the website and information provided on it. So, robot.text files have a lot of importance for you, and here this tool helps you and generate robot.text files for your website.

How Robots.text files work?
When you create a robot.text files using the robot.text files generator you can instruct any robot to root any files for your website which is crawled for the index by the Googlebot. You can choose robot of your choice after having access to index your website. What robots.text files do is they provide a catalog to the robots through which you get access to the website files to the root directory.

How to use this tool offered by the SEO Tool Centre?
1. This user's friendly tool is very simple and easy to use. It has options from which you can choose one of your choices. You can choose which thing you allow in robots.text files and which thing you deny.
2. First, you have to choose a number of robots you want to use. You can choose all robots or some robots for having access to files of your websites. Default allows all robots, but you can refuse to use all of them.
3. After selection of some robots next steps is to adjust delay time in every crawl, you can choose according to your preference (from 5 seconds to 120 seconds).
4. You can also paste sitemap of your website, but it is not necessary. You can leave the box unfilled and go on next.
5. Now you have to select or unselect the bots that you want to crawl your website. At last, you have to limit the directories.
6. After generating robot.text file forms the Robots.text generator a tool offered by the SEO Tool Centre, it is time to upload it into the root directory of the website.