Code to Text Ratio Checker
Enter a URL
Welcome to the Code to Text Ratio Checker tool proudly designed and offer by SEO Tools Centre. Code to text ratio checker tool analyze and display the exact text on the webpage and compare it with the HTML codes on that web page. This most efficient tool is mainly used by the search engine to calculate the relevancy of a website.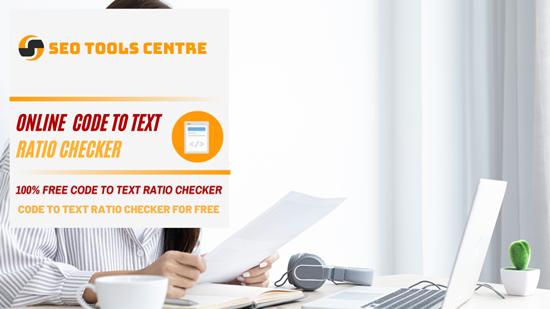 The higher percentage of code to text ratio has more chance to obtain/achieve the betting ranking in search results. Every search engine doesn't count code to text ratio but some do. So, keep in mind that a higher ratio of text to code can help to obtain a higher ranking in search results and also to beat up your competitors.
How to use Code to text ratio checker tool by SEO Tools Centre?
To use the code to text tool simply type/enter your website URL and click on the submit button. Your website text and HTML codes ratio result will be displayed with page size, text size, HTML size, and the percentage of text and HTML which is the exact percentage of your website. If you want to view the source code any of the websites don't forget to check the get source code of the website and the HTML compressor to minify the website HTML files to improve your site performance.

Enter a URL or paste URL.


Check Your Code to text Ratio Result.

Try a New URL to check another website code to text ratio.