Broken Links Finder
Enter a URL
Welcome to (STC) SEO Tools Centre broken link checker tool, which helps you to enquire the broken, unpleasant and not found links. Backlinks are clickable links and refer you to somewhere. When you click on any clickable link, it takes you to a new webpage or displays a 404 error message and this is the broken link. The most common and popular causes for broken links include but not only limited to these only: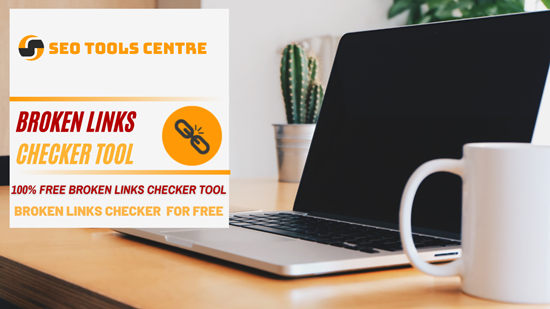 The web page is permanently available.
The web page is deleted.
The web page permalink was modified or changed.
The web page is redirected to others. (Sometimes)
Our broken link analyzing tool is custom designed and well-organized tool which deeply analyzes your entire website for on-page backlinks error. Broken links are very bad for your returning visitors and search engine robots also. Because search engines robots detect and web page with the broken links and mark website as non-search engine friendly. It hurt your site users and the reputation of your website also. It's harmful to a website to have broken links because the users can't fulfill their needs and prefer other resources for their inquiries.
Use our broken link analyzing tool to locate out any broken on your website and fix the broken link flaws immediately. Our broken link finder is super-fast and easy to use. You need to type or paste your website URL to analyze it for broken links as well if you want to analyze the website backlinks then you may also try out the child tool called the backlink checker tool to check all the of page backlinks to your website/page.
How does the (STC) broken link checking tool work?
Broken links are the same as head pain for a website. It may cause to confuse and hurt the users and ranking also. Our broken links analyzing tool carefully scans the inquiry website and detect all on page broken links and display in the report with their response code. It shows not found broken links with a 404 error response code with its exact location and anchor text.
How to use a broken link detection tool offered by SEO Tools Centre?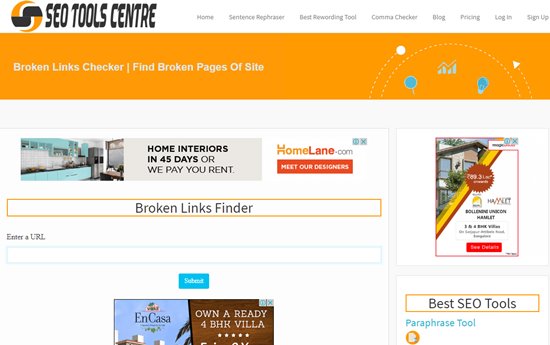 It is effortless to use a broken link identification tool with a single click.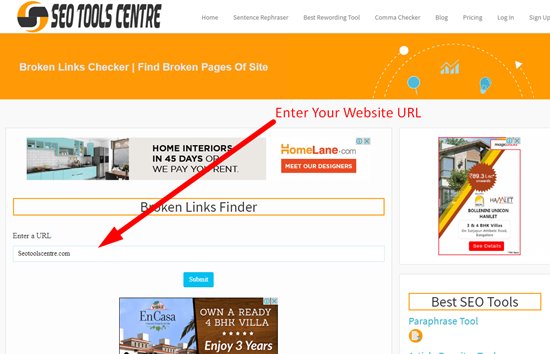 You have to type or paste your website URL in the above box and click on the submit button.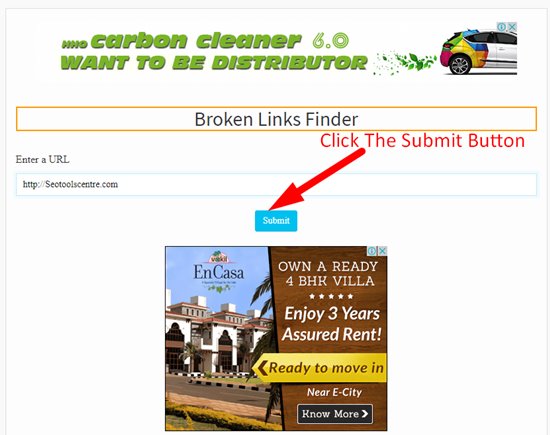 This tool will display all broken pages with their anchor text and exact location with their URL.
You can verify all the broken pages by browsing.