Alexa Rank Checker
Enter a URL
Welcome to Alexa rank checker tool which is used to analyze the Alexa ranking of the websites. This is an instant, fast, reliable and most wanted and useful SEO tool for webmasters to detect the major backlinks, main traffic countries, top organic keywords and top traffic referring search engines. SEO Tools Centre is dedicated to offering the most popular, efficient and simultaneously SEO tools for the visitors to audit their SEO efforts.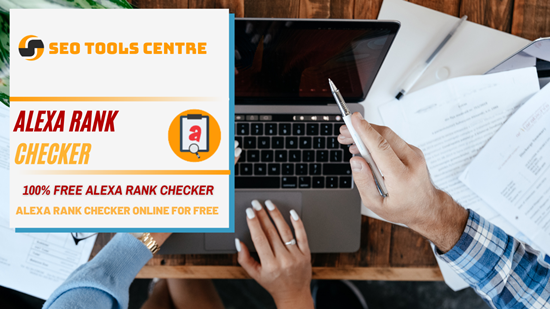 Alexa rank tracking tool by SEO Tools Centre works quickly and can be accessed easily for specific URLs (Web pages). This works deeply, accurately and smoothly without any trouble. You can use this tool for personal web rank tracking or for your client to generate custom reports.
How to use Alexa ranking tracking tool by (STC) SEO Tools Centre?
The working of this tool is very easy. You can create your website Alexa ranking within a matter of seconds. To use this tool simple type/insert your website URL in the above box and click on the submit button to obtain your reports.
Select the Alexa Rank Checker Tool



Check Your Alexa Rank Checker Result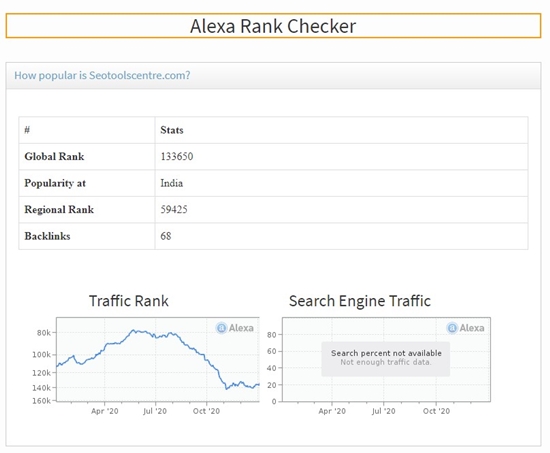 Try a New URL to analyzer another website.